What are the range fees at Gunny's?
The fee is $15 for per person but you can have one other person in the lane for an additional $5. Limit of two persons per lane, no exceptions. This is for the safety of all our shooters. You are not limited to a specific time, but we ask that you be mindful of others if a wait is required.
What caliber firearms are allowed on the range?
Generally, we accept all calibers up to a .223 / .556 with a 55gr bullet. All ammo does need to be approved before going to the range.
Does a customer have to buy their ammo form Gunny's to use the range?
No, you are welcome to bring your own ammo but we will need to insure it meets our guidelines for use. We do not allow aluminum or steel case ammo on the range nor do we allow any tipped, tracer and piercing ammo.
Will Gunny's accept firearm transfers from other Federal Firearms License holders?
Yes, we do accept firearms from other FFL holders. Gunny's charges $35 for this service and request all acceptance requests transfers be made in advance when possible.
Does Gunny's do special orders for customers?
Yes, we are in the business of customer service. Please let us know what you need and we'll do our best to make it happen!
Does Gunny's have rental guns?
Yes, we have a selection of both pistols and rifles for our customers to rent. We do require you purchase our ammo to be used in our rental guns. Currently pistols rent for $15 and rifles are $20.
What is the minimum age requirement for the range?
In general the minimum age requirement is 21 years of age. However, we do allow those under 21 to shoot with a parent or legal guardian. There is not really a minimum age with minors, it truly is determined on a case by case basis depending on height, ability and past experience. Please feel free to come see us and we'll be more than happy to make every effort to fulfill your request.
I have an appointment to have my fingerprint done, can I come early?
Unfortunately, finger printing is done by scheduled appointments. Once you have been provided a time to arrive we ask that you abide by the schedule. We can NOT do walk-ins.
What is the cost of the Handgun Carry Class?
$70 per person unless you are a member of Gunny's, members do receive a discount.
Can I arrange for private lessons for myself or my family?
Yes, we are happy to help you with whatever you might need.
Does Gunny's allow for private parties?
Yes, we are more than happy to make arrangement for private events in the evenings or on Mondays when we are typically closed. Please contact the store for more details.
Gunny's Memberships
Family Membership: 12 months
Includes primary member, spouse and children 18 years of age or younger. Unlimited range time, a 10% discount on one firearm per year, and 50% off any training classes.
$325 + tax per family
Individual Membership: 12 months
Includes one individual membership. Unlimited range time, a 10% discount on one firearm per year, and 50% off any training classes.
$250 + tax per person
Law Enforcement Memberships
$100 + tax for individual membership.
$150 + tax for family membership.
This includes unlimited range time for 1 year.
Military discounts on memberships and range time.
PHONE - (865) 233-3471
LOCATION
2208 East Broadway Ave.
Maryville, TN. 37804
Gunny's Firearms and Indoor Range is available for private events starting at 6:30 p.m. Corporate team building, Pre-wedding evening out for groomsmen, bachelorette party activity, or even a fun birthday party we look forward to providing you a fun and unique experience! Call us today to schedule your event! (865) 233-3471
Specials
We have a wide array of guns, ammo, and accessories in stock..
Gift Certificates available in $25.00 increments
Mention us being voted #1 Gun Dealer/Supply in the 2017 Readers Choice Awards and receive 10% discount on membership.
NEW INVENTORY ARRIVING DAILY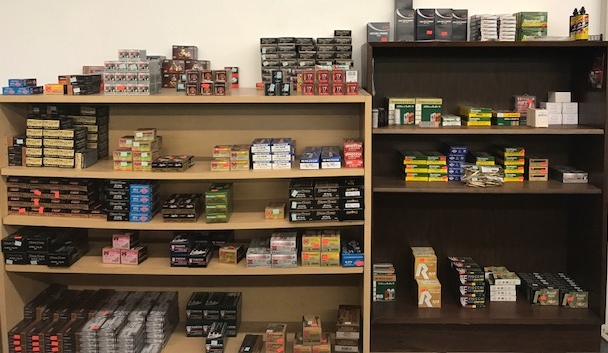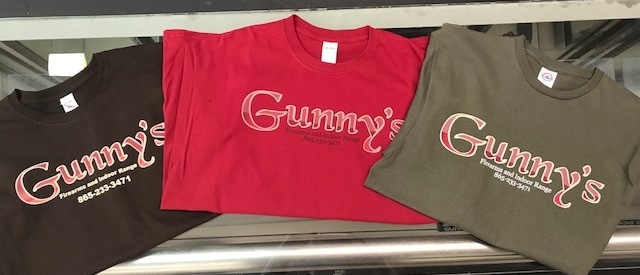 Gunny's
PHONE
(865) 233-3471
LOCATION
2208 East Broadway Ave.
Maryville, TN. 37804